If I Could Die a Hero - Video of Live Concert @ The Grand
I'm sharing a video of my song "If I Could Die a Hero" that I played live with the 825 Studio Band on September 10th at The Grand in Wilmington, DE.  This song was one I co-wrote with Ritchie Rubini and Ray Gagliardino to honor to all those people in armed services, first-responder teams and everyday heroes that make our country strong. 
We believe that hearing stories about these heroes makes all of us strive to be better, doesn't it?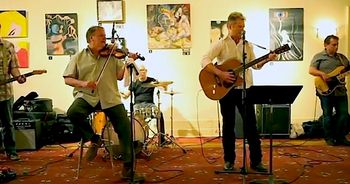 Find the video of If I Could Die a Hero on YouTube at https://youtu.be/JX9htmd6bXg 
Get your copy today on CDBaby: http://www.cdbaby.com/cd/brianlwells4 and help recognize all the heroes in your life. Bless them all for their service.
Sing along with the lyrics: