Brother How I Miss You, an uplifting song from Brian L. Wells' debut CD, This Is Our Great Country, was also distinguished with a Suggested Artist Honor by the Song of the Year Songwriting Competition in 2012. 
Song of the Year receives thousands of entries from all over the world and only the top songwriters receive a Suggested Artist placement in the songwriting competition.
Listen to tracks and buy the album, This Is Our Great Country at CD Baby.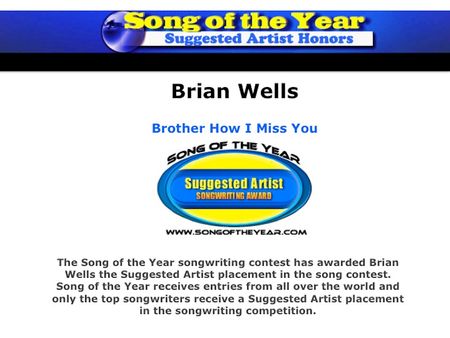 http://songwriting.songoftheyear.com/brianwells.htm