Just in time for the holidays! I am thrilled to announce that my brand new song "That Place I Call My Home" is now available!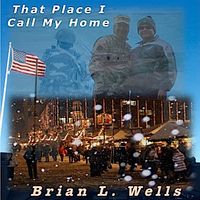 This new release is dedicated to our men and women in armed forces who often miss being home for the holidays with family and friends. It tells a story about the longing to be home, yet knowing that they are needed to serve. Wishing every family that is missing a soldier and every soldier missing family that we know about your sacrifice and honor you for it. 
You can find all of my music on CD Baby, iTunes, Google Play and Amazon. Thank you for listening, liking and sharing my music.