So excited that my latest song, "Cunning, Baffling, Powerful" is now available!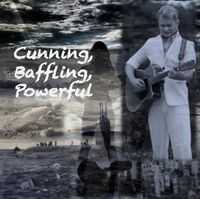 This song has taken a great deal of soul searching and it has special meaning to me as I continue to work through my recovery. I'm sharing it in the hope that it will also strength my fans who are struggling with their own addictions and will build understanding for those who love them. Keep reaching out! It matters.
Here are the lyrics: Cunning, Baffling, Powerful
Thank you for listening, liking and sharing my music.