Country-Loving Fans from the Americas Rule!
Thank you to all my new fans, especially Carl from Guyana who added South America to my fan map!
It feels wonderful to know that my songs are reaching people around the world and around the corner, too.
I hope you'll keep listening and sharing my music with family and friends.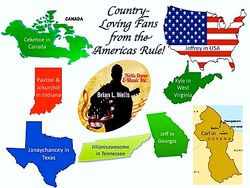 Special Thanks going to my new fans:
Paxton from Indiana for "GPS Directions to My Heart"
Kyle from West Virginia for "Everything's Gonna Be Alright"
Carl from Guyana, Jchurchill from Indiana, Jeffrey from USA for "I'll Follow His Light"
Cekehoe from Canada for "This Is Our Great Country"
Janaychancey from Texas for "My Brothers and Me"
Jillianisawesome from Tennessee for "If I Could Die a Hero"
Jeff from Georgia for "Couch Talkin'"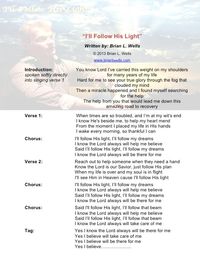 This time "I'll Follow His Light" was the fan favorite. I guess as we look back on the year and plan for the holidays, we need some assurance that Lord is guiding our own forward.

You can listen to my music any time on Jango Internet Radio, Google Play or SoundCloud.  The songs are also available on CDbaby, Amazon, iTunes and Rhapsody.